EDIT MAIN
FOOD SERVICES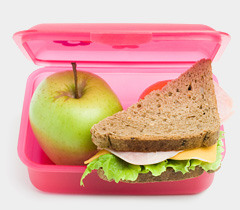 We are proud to offer nutritious, well-balanced meals for our students. We know that kids who eat healthful meals perform better in school. You can be sure that every lunch has a fruit, vegetable, protein, and carbohydrate. We also provide milk with each lunch.
If you believe your family may qualify for free and reduced meals, please fill out the form at the side of this page, and turn it into the office for evaluation. We are happy to help provide your child with healthy, brain-power, illness-fighting nutrition every day.
If you ever have questions about our lunches or meal service, give us a call. We'll be happy to help you.
*This institution is an equal opportunity provider.
(Esta institución es un proveedor que ofrece igualdad de oportunidades.)